The First Time Home Buyer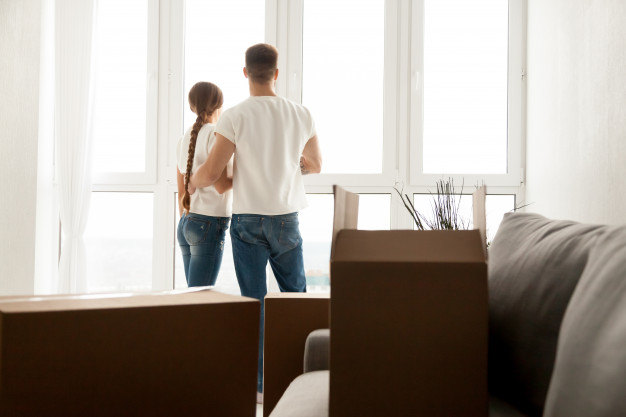 In a changing market, it is important to understand the needs of all prospective buyers. With house prices "correcting" or "falling" across much of Australia, it is becoming increasingly possible for first time buyers to make their first purchase. So how many properties in Australia are actually purchased by a first time buyer?
Using data from the Australian Bureau of Statistics(Housing Finance monthly reports), we can see that the number of purchases per month made by the first time buyer has increased across the June 2017 to November 2017 period (from approximately 8,000 to 10,000 purchases) (see graph below). This increase in total purchases corresponds to an increase in the proportion of total dwellings purchased by first time buyers from approximately 14% to 18%. First time buyers are increasingly becoming a market that we need to understand.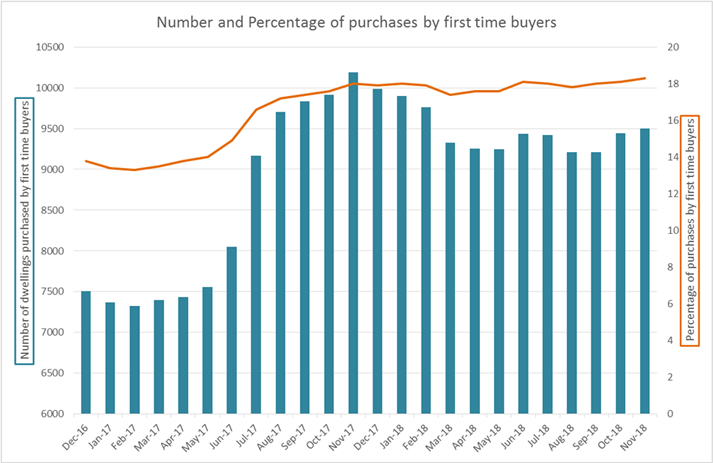 One question that first time buyers may have when they start their journey to home ownership is what grants and concessions may be available to them. Being familiar with this changing, state based grants are particularly important when listing properties that have a guide price close to the grant and/or concession value cut-offs. The table below details the currently available (as of 20 April 2019) first home owner grants available in each state and territory. The link provided details further eligibility criteria and other related information which may provide useful in understanding the first time buyer.
| | | |
| --- | --- | --- |
| State/territory | Details of first home owner grants (FHOG) for eligible applicants | Further info available |
ACT

$7,000 for properties (new, substantially renovated or off the plan homes) ≤$750,000. Grants will end on 30 June 2019.
No conveyance duty payable (from 1 July 2019) for those with household (no dependents) income <$160,000 gross

Click here
NSW

$10,000 for new properties <$750,000
Full or partial exemption on transfer duty (property <$800,000)

Click here
NT

$26,000 for new properties until 6 May 2019, then it will decrease to $10,000 (however may be eligible for a BuildBonus grant-for first 600 applicants can receive $20,000)
First Home Owners Discount also available on stamp duty

Click here
QLD

$15,000 for new property <$750,000
First home concession or first home vacant land concession may also be available for concessions on transfer duty

Click here
SA

Up to $15,000 for purchases of new homes ≤$575,000
Some stamp duty concessions available

Click here
TAS

$20,000 until 30 June 2019 ($10,000 thereafter) for new homes
Up to 50% concession on property transfer duty on properties ≤$400,000 until 30 June 2019

Click here
VIC

$20,000 in regional VIC or $10,000 non-regional VIC (only for properties <5years old and ≤$750,000)
Concessions on stamp duty available

Click here
WA

$10,000 for new homes only (for properties either <$750,000 or <$1,000,000 depending on geographical location)
Maybe entitled to first home owners rate of duty

Click here