More than 35,000 Queenslanders have their say on Palaszczuk Government rental reform
by NREA
October 28, 2018
0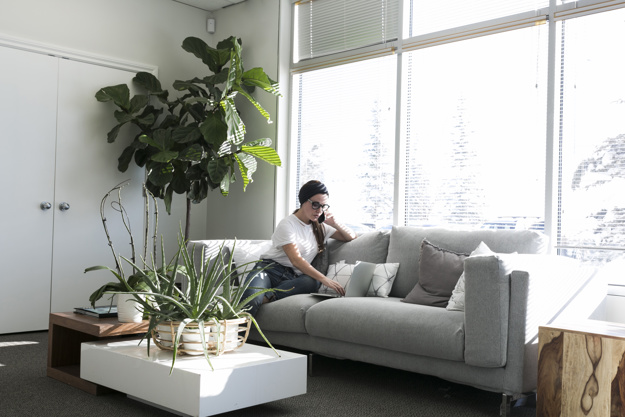 Minister for Housing and Public Works Mick de Brenni today (Sunday) helped doorknock homes in his Springwood electorate as part of the Palaszczuk Government's consultation into the future of renting in Queensland.
Mr de Brenni said Logan residents were confirming the results of the government's statewide Open Doors to Renting Reform survey – tenants want a fairer system that helps improve their lives.
"We are determined to deliver outcomes because renting affects almost everyone in Queensland in some way – whether they rent, own or manage a rental property, or know someone who does," Mr de Brenni said.
"This consultation is about striking the right balance between a property owner's house and a tenant's home, so it's important that everyone gets to have their say. Apart from doorknocking homes, we've held consultation sessions at the Logan Homelessness Connect event, Springwood Mobile Library and the Logan Hyperdome.
"And Logan residents are raising concerns being expressed in the wider Open Doors to Renting Reform survey.
"Across Queensland, more than 35,000 responses have been received in the first 24 days of the state-wide consultation. The issue of pets is proving a hot topic, with an online poll showing 51 per cent of respondents feel renters should be allowed to have a pet without needing to ask permission.
"People also want more certainty about their lease, problems fixed up in a timely fashion and minimum standards for properties. They are worried their rent can be increased too often, they want better protections, fewer inspections and rewards for good tenants, and are concerned about tenants' rights around evictions."
One of properties doorknocked today was the Rochedale South unit rented by Andrew Paul, who has lived there with his wife and two daughters for nearly four years.
Mr Paul welcomed the Palaszczuk Government's consultation program.
"While my experience has been good since moving down from Mackay, I think it's important that everyone works together when it comes to renting – tenants, property owners, real estate agents and the government – the communication has to be continually open," Mr Paul said.
"I've got no paintings up in our house because I don't want to put hooks in, and then be up for the cost of having to patch-up the walls if we ever had to move. But on the other hand, I also understand the risks being taken by landlords who are putting tenants into their investment properties," he said.
The Open Doors to Renting Reform consultation program runs until November 30, 2018 and is being conducted by the Department of Housing and Public Works in conjunction with the Residential Tenancies Authority (RTA). It aims to ensure the Residential Tenancies and Rooming Accommodation Act 2008 provides better protections for tenants and property owners and increases stability in the rental market.
The website, survey and information on consultation events can be found at: www.qld.gov.au/rentinginqld or you can email rentinginqld@hpw.qld.gov.au or share your thoughts on social media using the hashtag #rentinginqld