Three things to focus on instead of GCI
by NREA
April 19, 2017
0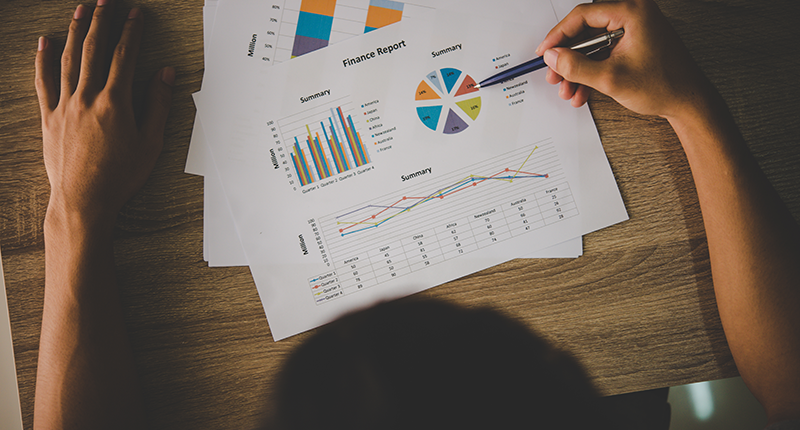 GCI (Gross Commission Income) is the barometer of success for many real estate agents. GCI seems like a good number to focus on as the gross fee earning of an agent so on the surface it seems as though this number is a good measurement to compare performance – whether that is between agents or for an individual agent to measure their performance year on year.
GCI goals and targets are a contingent financial reward – the attainment of GCI is contingent on factors not entirely within the control of a salesperson and the amount of GCI is also contingent on market pricing – again out of the control of the agent.
Along with being a contingent reward – GCI is also external (or extrinsic) motivation in that it doesn't come from within the salesperson – it doesn't speak to passion, 'why', or job satisfaction – all of which are long-term drivers of success. External motivation as a driving force has been robustly tested in the context of both work and learning and it is not surprising that both financial reward and ego involvement represent external forms of human motivation that are "pale and impoverished". It cannot be a surprise that these do not convert as long-term motivators that sustain the majority of salespeople.
GCI also has the potential to act as fools gold. Take for example a market where property prices have increased 50% in the past 12 months – very conceivable in the urban centres of the east coast capitals.
In such a market, where the median price had jumped from $1m to $1.5 million in a year, GCI as a gross measurement, would have also increased somewhere around the 50% mark. An agent who averaged 3 sales a month at 2% at $1m median sale price would be writing GCI of $720,000 p.a.
If that same agent reduced their business by a 3rd and only made 2 sales per month, the GCI would still be at $720,000 p.a. – despite going backwards in a big way.
So, what to focus on instead?
Market Share
Market Share is a more robust indicator of how an agent or a business is doing as it measures the competitive position – putting the performance in context. Market share of listings and market share of sales are a different thing: Share of listings measures the conversion of opportunity to list whereas the share of sold sales measures conversion of opportunity to sell.
Sales Volumes
An alternative to market share, measuring the number (volume) of listings and turned over sales in an area/marketplace defines the size of the market. Sales volumes determines the size of the pie – whereas market share lets you know how big your slice is.
These two figures combined and analysed over time will help you to recognise what trend might be emerging in a market, such as whether the stock is tight or not. If the sales volumes are declining, it is a good indication that market share will need to expand to maintain the same competitive position.
GCI isn't profit.
The other issue with GCI is that it is a gross measurement and therefore has a tendency to include expenses as a measure of success. It may be the case that an agent selling $250,000 homes has more net-profit because they can run a much leaner business than a someone operating at a higher cost base in the luxury market.
Bonus Metrics
Auction Clearance Rate and Days on Market
If GCI is about personal performance measurement and accountability, then these two metrics are a better assessment of skill. Personal days on market will give you an indication about the accuracy of pricing/conditioning/qualifying negotiating while auction clearance rate identifies campaign and auction process skill as well as buyer and vendor relationship management.