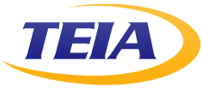 Course Developers
Specialists in Certificate IV T&A (Training & Assessment)
TEIA provides a range of re
sources to support vocational education and training programs, course development services and assistance with NVR compliance as well as the more traditional student centred training/assessment programs associated with a range of qualifications.
Development of training and assessment materials
TEIA has a number of instructional designers/material developers which may assist you in rapidly constructing quality digital learning materials.  TEIA is able to work across several platforms and ensures its final product is cost effective and able to be renewed to address changing workplace or course needs. Our work is currently used at state, national and international levels. TEIA has developed learning/training materials for many years and continues to provide value for money. Please contact us for specific information and examples of our work.
Consultancy
Our organisation and kindred services provide consultancy support and advice to schools, business enterprises, development projects and community organizations in terms of staff capacity building, strategic training agendas and compliance with registration/accrediting authorities.  Areas of expertise include vocational education and training, strategic approaches to organisational capacity building, community development and workforce development. Our personnel have worked at national and international levels on a range of projects covering workplace literacy/numeracy, flexible learning delivery and capability building.
VET Courses/Qualifications
TEIA provides a range of pathways to a set collection of Australian qualifications. Our organisation has traditional face to face learning opportunities, on-line/e-learning programs and recognition of prior learning pathways.
For further information email: admin@teia.edu.au or visit our website  http://www.teia.edu.au/.